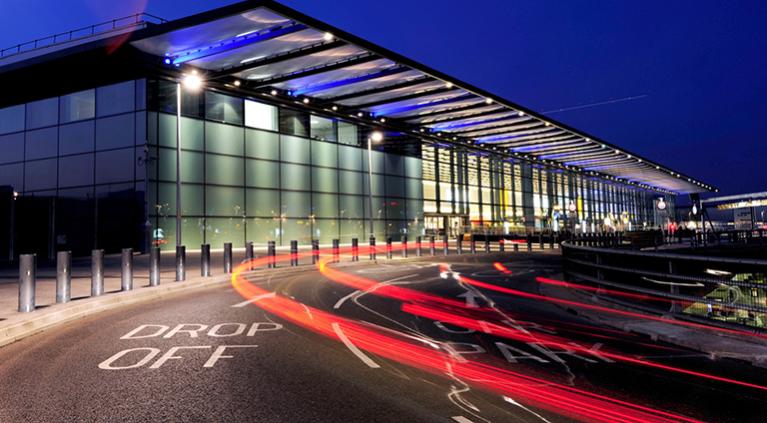 Privacy policy
APCOA Parking (UK) Limited (APCOA) is authorised by Heathrow Airport Limited to operate and manage access to this Forecourt. Certain terms and conditions apply when you use this Forecourt. These are set out in notices that are visible before entering the Forecourt as well as on display at the Forecourt and are called the "Forecourt Conditions". Full terms and conditions are available on the website. When you park or wait or otherwise stop with your vehicle within the Forecourt you agree to comply with the Forecourt Conditions. The Forecourt Conditions include a requirement to pay the amounts shown and may include having to enter your vehicle registration details using payment by telephone or online.
If you do not comply with the Forecourt Conditions you will become liable to pay the sum specified on this notice (the "Parking Charge"). If a Parking Charge becomes due, a reduced payment option will be available for a specified period of time. If you do not pay within this period then the full amount will become payable. If the Parking Charge remains unpaid beyond 28 days, recovery charges in respect of further action may apply. The Forecourt Conditions form the entire parking agreement.
Privacy Information – It is in APCOA's legitimate interests to regulate parking at the Forecourt. Also, by using the Forecourt you have entered into a contract which includes your agreement to your information being processed as part of the contract for you to use the Forecourt. When you use the Forecourt, APCOA collects and processes certain data to make sure that the Forecourt Conditions are complied with and to enforce these where necessary. This may include obtaining the registered keeper's name and address from the DVLA in order to send a Notice to Keeper, any related correspondence and any further notices if the Parking Charge remains unpaid.
APCOA will also use the data for management information and analysis such as reporting on vehicle volumes in order to improve the customer experience. The data we collect includes images of vehicles using the car park and/or their vehicle registration mark. This can be collected via ANPR cameras and via the payment mechanism you choose to use. We may share data from time to time as required to support the purposes stated above and may pass data to the police for law enforcement purposes. APCOA may also share the data from time to time with its client Heathrow Airport who has appointed it to manage the Terminal Drop Off Charge.
When collecting the data specified above APCOA is the data controller of the personal information it requires for the purposes outlined above. It is not the data controller of any other personal information collected by ANPR/CCTV nor of any marketing data. All data for payments are controlled by our payment provider. For information in respect of payment, including details about your rights as a data subject please visit their website at: www.nmi.com/eu/privacy-policy
For more information, including details about your rights as a data subject please visit our website at: www.apcoa.co.uk/privacy-policy/ alternatively you can email us at dpo@apcoa.com. In this instance references in the additional general APCOA Privacy Policy to car parks and parking should be read as to Terminal Drop Off Charge and Terminal Dropping-off respectively.